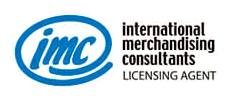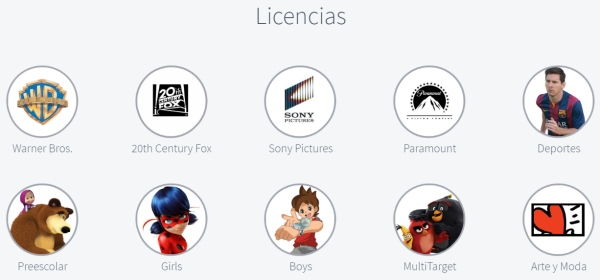 Empresa
International Merchandising Consultants
Dirección
Telefonos
(54-11) 5239-2020
Internet
Productos
Comercialización de la licencias para el desarrollo de productos.
Marcas
Beyblade Burst, Clueless, Mean Girls, Talking Tom, Little Baby Bum, Playstation, Rinbow Ruby, El Padrino, Sega, Molang, Manchester City, Club Media Fest, Bubu, Wizarding World, Ratón Perez, Wonder Woman, Tom y Jerry, Teen Titans Go!, Superman, Super Hero Girls, Scooby Doo, Justice League, Batman, Pocoyo, The Jungle Book, World War Z 2, Top Gun, Misión Imposible, Grease, Breakfast at Tiffanys, Amusement Park, Rasti, Preguntados, Oggy y las Cucarachas, Larva, Candy Crush, Angry Birds, Sailor Moon, Pucca, Jolie, Marilyn, La Era del Hielo, Ferdinand, Family Guy, Bobs Burgers, 24, A.S. Roma, Inter de Milán, F.C. Barcelona, Zorro, El Principito, One Piece, Dragon Ball Z, Los Caballeros del Zodiaco, Asterix, Alvin y las Ardillas, Smiley, Junk Food, Happy House, Burton Morris, Los Simpsons, Miraculous, Looney Tunes, BajoTerra, El Chavo, El Chapulín Colorado, Los Pitufos, The Dark Tower, Peter Rabbit, The Star, Emojie Movie, Hotel Transylvania 3, Hotel Transylvania Serie, Jumanji, Jean-Michel Basquiat, Keith Haring, YO-KAI WATCH, Lamborghini Latinoamérica, Heidi, Oddbods, Masha y el Oso.
¿Cómo calificás estas marcas?
Redes Sociales
Sugerir Cambios / Actualización / Titularidad / Pack Premier